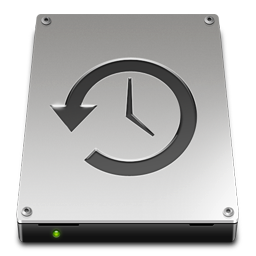 Our Cloud VPS solutions make it a breeze to set up auto cloud backup schedules for your Virtual Machines (VPS) so you never have to worry about losing your precious Cloud data again.
Daily, Weekly, Monthly and even Yearly auto cloud backups can be set so when disaster strikes, your electronic data will be safe with Fastdot Cloud VPS Hosting and our Auto Cloud Backups.
You can simply restore your entire Virtual Machine (VPS) and continue your daily activities as if nothing happened with our Auto Cloud Backup solution.
About 70% of business people have experienced (or will experience) data loss due to accidental deletion, disk or system failure, viruses, fire or some other disaster (Source: Carbonite)
Simple, Reliable Cloud Backups
Safeguard your business data
Protect your mission-critical data
Quickly restore your Virtual Machine
Advantages of Cloud Backups
No additional servers or storage costs
No additional administration costs (set and forget it)
No data fragmentation (always in sync)
Bare Metal Restore
If or when disaster strikes, you can immediately restore your entire Virtual Machine from a previous state. This is an ideal disaster recovery solution that alleviates OS corruption / compromise, kernel panic, or a misused command (rm -rf /*) and provides the greatest peace of mind for your mission critical data.
What is Bare-metal Restore?
Bare-metal restore is a technique in the field of data recovery and restoration where the backed up data is available in a form which allows one to restore a computer system from "bare metal", i.e. without any requirements as to previously installed software or operating system.
Bare-metal restore differs from local disk image restore where a copy of the disk image, and the restoration software, are stored on the computer that is backed up.
Bare-metal restore differs from simple data backups where application data, but neither the applications nor the operating system are backed up or restored as a unit.
Cloud Backups Overview
Restore your KVM virtual machine from daily, weekly, monthly or yearly backups
Set your own backup schedule for peace of mind
Backup a KVM production server before running core system upgrades or OS changes
Instant Cloud KVM VPS recovery from kernel panic or OS corruption
Set & Forget Cloud Backups
Once your cloud backups have been enabled, you don't need to worry about babysititng backup jobs or verifying data integrity – it's all done for you.