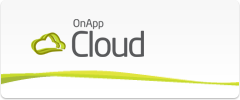 Experience Fastdot's next-gen Cloud Control Panel.
Our Cloud solutions powered by OnApp provide you with a easy to use, highly intuitive Control Panel that allows to to manage all aspects of your KVM virtual machines, including resource management, high availability, auto-scaling, and load balancing.
The OnApp control panel is the easiest cloud management tool on the market today. We even have an iPhone and iPad app that makes it simple to manage your cloud on the go. Never has Cloud management been so simple.
OnApp Screenshots
Our web-based Control Panel lets you manage every aspect of your KVM cloud, from anywhere in the world. Point and click to deploy virtual resources, spin up new VMs and load balancers and manage your backups, all from one easy to use, intuitive Control Panel.
Fastdot Cloud Dashboard
When you first login to your Cloud Control Panel, you will be greeted with an overview of your current virtual machines and their statistics.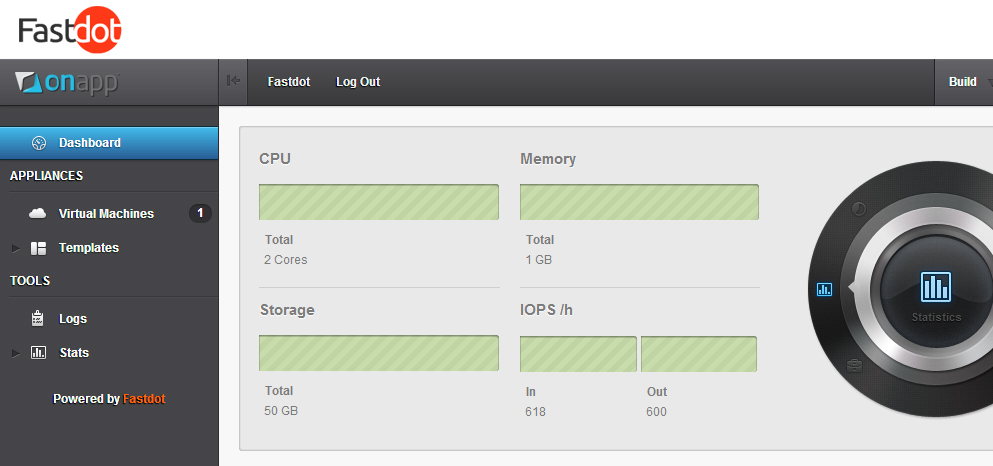 Fastdot VPS Overview
Get an instant overview of your virtual machine right from the OnApp Cloud Control dashboard. Information on total memory, CPU's, IP addresses and administrative actions are shown here.
Fastdot Virtual Machine Logs
You can view real-time logs for your virtual machine at any time. Check your CPU usage, network usage, and even disk IOPS.
Fastdot VPS Firewall Security
Fastdot's Cloud VPS platform based on OnApp KVM Cloud features multi-layered cloud security firewalls. In addition to KVM hypervisor node security features, we implement a Customer Isolation Module on hypervisor servers. This anti-spoof / anti-sniff Cloud VPS firewall technology ensures that only authorized traffic is sent to/from virtual machines (KVM VM's) keeping your mission-critical data and applications safer from malicious attacks. Read more about our Cloud Security features.
Mobile Apps
You can also manage your KVM cloud with a number of easy to use mobile applications. We have apps available for both iPhone / iPad iOS and Android.
This app lets you manage and monitor cloud hosting services powered by OnApp. Cloud control in the palm of your hand!
It lets you do most of the important tasks normally handled through the main OnApp Control Panel:
Edit, reboot and power on/off virtual machines
Schedule backups for virtual machine disks
Monitor virtual machine CPU and bandwidth usage
Monitor overall cloud resource usage
View transaction logs